HEAL THE WORLD
Hustle and bustle of man mostly
emerges to be hazardous to her.
Activities meant to ease living
leading to dwindling of the health of her.
"Tell him to consider me in his ways;
Help teach her to treat me with grace".
Earth cries out always.
World needs healing so obviously;
Our thinking may be "we didn't cause this";
Rethinking would help us realise our lapses
leading to conscious actions for WORLD'S HEALING.
Doubts thrown out, world needs healing.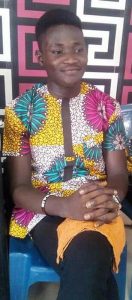 © CITRD
How powerful is the strength of corruption;
Everyday, prisons open up for innocent ones;
Apparently, the best jobs are for the rich;
Loudly we cry; heal our world.
The leaders to look up to, are criminals in disguise;
Honorables are the most horrible species we have;
Evidently now, we are vulnerable to any flu.
What we need is one man! Who is;
Obviously ready to fight for justice,
Ready to lay down his life for freedom;
Loudly ready to swim into life's ocean,
Daring only to save our drowning world.
© Moremi
How else can we be saved from this ravaging bug?
Endangered specie is what we are now
Albeit little, yet lethal and a threat to humanity
Letting the lave live in its phobia
Our borders locked, every openings shut
Ubiquitous, an unseen force which only manifests after its ingression
Rendering us despondent nevertheless, we pray for a miracle
Wailings and anguish beclouds the sky
Oh, indeed the day has turned to night
Reaching out to loved ones seeking solace is not an option for fear of being infected
Lo! we have been purged, healed of our infirmities
Drowned are the bugs who almost wiped out our existence
© Ayomide Tugbobo
Hell like never before is what
befall the world in short words.
Experience from sickness and
illness is as painful as living
in hell.
Ailment erupts almost all
living tissue to the core.
"Liberation come" is the
song of all living organisms.
The world is enslaved by pandemic;
so hostile; call it epidemic.
Health is wealth; here
comes a need for healing.
Experimenting all things in
order to provide a cure.
Waters, rivers, forests; all walked
through in search for a cure to
heal the world.
Order of the season is to
save the world.
Revival the dying souls by
showing some love.
Lord Jesus Christ is the sole cure
the world had not truly secured.
Deliver the world today by
administering Jesus to someone.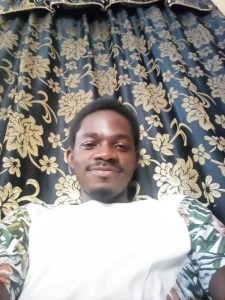 © Pope-Chris.

Horde, sometimes feels pains when
Errant becomes their watchword and
Await the next cause of action which
Leads to unfathomable experience.
The world are looking up to you as the
Heir who can heal their pains and
Escape their sorrow because you have the access to the
Water that heals and gives peace.
On your hand is the world
Reposing their confident in you.
Liege theorist (God) will help you and
Detect the heal to the world.
© Daniel Solola

Help us oh lord!
Earth needs your healing powers,
As anguish and distress is on the rise;
Let your peace reign again in our land.
The doctors are doing all they can but
Human powers have failed.
Even sporting events are done behind closed doors.
We've gone even beyond waters praying
Our world will be healed.
Return the losses of this year.
Live with us and
Deliver us Lord!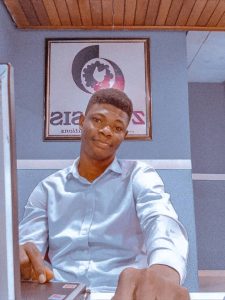 © Instinctive

Hold your head with both hands….
Embellish your mouth with golden words of praise.
As the stars, a night lamps in Yaremi's room.
Lean on whom is worthy of trust,
To tag antidote to the poisoned heart of clan
Handle with ease, the shrieking brain to silence.
Endeavour to end the race of ailments.
Win to be but a balm to the hoarse bulge.
Oil the rusty eyes of slew to vigorous action.
Roll the fractured bones with bandage of mirth.
Lodge the earth in the pool of conformity as,
Deacons baptize the wretched heads and maidens, jar.
© βαπur
Here we are, tangled in chains,
Ears stretched out from donning masks;
And everywhere the dead are like sand grains.
Languishing, our hearts are, in suffering.
The beauty around is ersatz, blurred; and our
Hearts and eyes plead silently for saving.
Encased in chains, we watch misfortune like a sequence;
World Wars, pandemics, tragedies in series!
Old Earth is sick and she pleads for subsidence.
Ready at the fore are the doctors and nurses,
Leading the line to heal the world, to save us from
Deaths, sicknesses and viral curses.
©T.F.C.
Above is a writing prompt on the topic "Heal The World" using a type o poem called Acrostic.
Acrostic is a poem pattern in which the first letter of each line would form a word when put together.
Example using the word MEMORIES, by the time I'm done with the poem, the first letter of each line must form something like this 👇 👇
First letter of each line forms
M
E
M
O
R
I
E
S
MEMORIES
M ercy, my favorite hated childhood love.
E verything about her was just too imperfectly good.
M akinde was my best friend and rival
O f all the guys in my hood.
R eminiscing on how he would gently bully me
I n front of my said hated lover stings me like a bee.
E ndless love I had for Mercy but
S hame on me, Mercy wasn't merciful to me – what a love!
© Witty_Pen
How do you find this? Interesting, right?