EMBRACE CORRECTIONS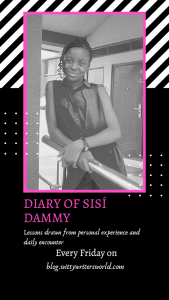 Hello beautiful people! I am so happy to write again today.
I am also very happy to know that you are all reading my post. My happiness will
be multiplied if you get value from what I'm sharing with you today.
Have you ever been scolded for an action or attitude? How do
you respond to it? Do you often love it? I can tell that most times,
corrections don't come in such a sweet and enjoyable way. It could even be
embarrassing at times and this may make us want to hate being corrected.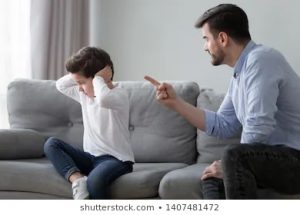 This reminds me of a day when my elder brother was cooking
and at the same time washing the dishes. I was in the sitting room and began to
perceive something burning so I went to the kitchen and saw that my brother was
there. I called his attention to the food and he attended to it. What if he had
looked at me and felt as his younger sister, I shouldn't be telling him what to
do. He probably wouldn't have answered me. I beseech you to take the bad
character as the burning food; don't hesitate when you should act.
My friends and elders, permit me to ask you some questions.
What is that character that your dad, mum, siblings, uncles, aunties or elderly
ones are always complaining about? What is that attitude that each time you do
it people always complain about? I think this is a time to check, think about
and make necessary adjustment. I plead with you not to think that those
correcting you hate you. I would like you to rather believe they do so because
they love you and there is something wrong about that attitude they want you to
leave. Anytime you are corrected, it is because you are loved so you should
always check yourself and correct it. It is good to forget the means but
embrace the correction. It does not matter how or through whom it comes, the
fact there remains that you would end up smarter and better than before.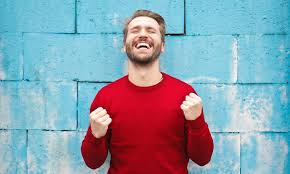 Also when you are corrected, don't let your achievements,
position or possessions bring pride to you. We must not let our ego make us
unable to accept our faults. My brother could have just shunned me or shouted
at me because he was older than me but he just did the next right thing. You
too can just do the next right thing.
See you next week! Bye
To read all my previous posts, click here DIARY OF SISÍ DAMMY
Damilola Esther Akiode was born on the 29th of April, 2008. She's currently a JSS3 student of LeadWay Victory School Aloba Orogun Ibadan. She's born into a Christian home where the fear of God, hardwork and love for humanity are parts of their core values. She likes reading, writing, speech delivery, teaching and learning new things. She also likes events planning. She dislikes any act of cheating or unrighteousness.