LANDMARK
Hello everyone! I'm excited to know you all read my first post and got value from it. I'm also encouraged by your comments to do more. I hope the one I'm sharing today will also bring some insight. Today, I'm sharing an event that taught me the importance of "landmark". I do hope you enjoy and learn something from it.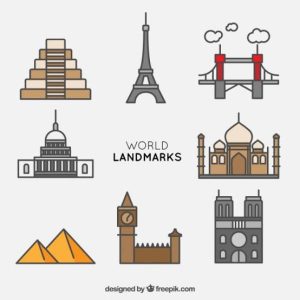 I was on a journey with my mother one day. As we were going, we were supposed to make a U-turn at a petrol station, but because of our unfamiliarity with the road, we turned when we passed a police station. The road we took led to a place where my mum was familiar with and there, we knew we were on the wrong path. We turned back, but we still missed the way. After much stress, we made a call through to a person who happened to be familiar with the place and the person told us where we missed our way. We missed the way because we did not take note of the right landmark where we should have taken a U-turn. We followed the wrong one and lost our way.
Source: powerofpositivity.com
Here is what I learnt from that event 👇 👇
Failure to recognize the appropriate pointer leading us to the right path will make us find ourselves lost even while on an interesting trip. I relate this to being either a good example or a bad one unto others.
What kind of landmarks which will later lead to a "lifemark" are we leaving for others to follow? We can serve as a good example to people behind us and we can even influence those ahead of us positively or negatively. The ball is in our court to either be a good example or a bad one. But I would like to advise us to be a good one.
Damilola Esther Akiode was born on the 29th of April, 2008. She's currently a JSS3 student of LeadWay Victory School Aloba Orogun Ibadan. She's born into a Christian home where the fear of God, hardwork and love for humanity are parts of their core values. She likes reading, writing, speech delivery, teaching and learning new things. She also likes events planning. She dislikes any act of cheating or unrighteousness.