LIVE A BALANCED LIFE
Hello everyone! I'm super excited to be sharing some lessons drawn from personal experience and daily encounter with you all. This particular one taught me what it means to live a balanced life.
I was riding on my brother's bicycle 🚲 one day and suddenly I heard something burst. I was frightened and had to quickly stop and check. Behold, it was the back tyre of the bicycle 🚲. I was perplexed because the tyre was just pumped few days earlier. I tried to find out the reason it went flat suddenly and I realised that it was because the back tyre was weak and there was no balance. My weight was more on the back tyre than on the front tyre.
Source: Enduro Mountainbike Magazine
Here is the lesson I got from this 👇
We should always live a balanced life. All areas of our lives should be good. Though everything might not be excellent, but at least, none should be bad. Also we should not behave well today and then behave in a wrong way the next day. We must live a balanced life.
I hope you got the message too. Till we meet again next time, I remain Damilola Esther Akiode, your favourite baby writer 🤗.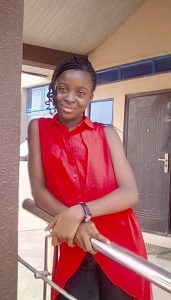 Damilola Esther Akiode was born on the 29th of April, 2008. She's currently a JSS3 student of LeadWay Victory School Aloba Orogun Ibadan. She's born into a Christian home where the fear of God, hardwork and love for humanity are parts of their core values. She likes reading, writing, speech delivery, teaching and learning new things. She also likes events planning. She dislikes any act of cheating or unrighteousness.