BEAUTIFUL FLOWER
Hello lovely people! I'm here again to share soemthing meaningful with you. I do hope you'd get value from it.
I was once strolling down the street in my area and I saw something in
front of my neighbour's house. It was a very beautiful flower that caught my
eyes. I could not hold back the desire in me to take one. Thus, I decided to
take permission from the owner of the house and my permission was granted.
As I took it, I remembered a day I
was in my mommy's car while it was raining, I watched the rain beat the plant
where I took the flower from and I also remembered another day I was strolling
and the sun was really scorching, this plant experienced that heat as well.
Yet, it has produced such a beautiful flower.
It was at
that point I realised that everyone sees the beauty of the flower but not
everyone knows what the flower may have passed through to become as beautiful
as that.
Here is what I learnt from this seemingly
little thing 👇 👇
Everybody has to go through
challenges before he or she can become so beautiful. Therefore, we should see
challenges as part of life and be sure they strengthen us and teach us how to
endure.
When we plant yam, we have to put
sticks for it to grow. We also need people and some challenges to become the
best we can be. With endurance, things will soon become beautiful.
To read all my previous posts, click here DIARY OF SISÍ DAMMY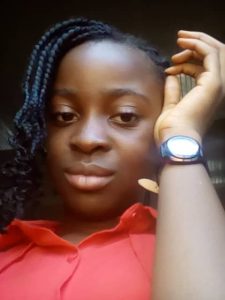 Damilola Esther Akiode was born on the 29th of April, 2008. She's currently a JSS3 student of LeadWay Victory School Aloba Orogun Ibadan. She's born into a Christian home where the fear of God, hardwork and love for humanity are parts of their core values. She likes reading, writing, speech delivery, teaching and learning new things. She also likes events planning. She dislikes any act of cheating or unrighteousness.